How Are the 2018 Volvo S90 Reviews?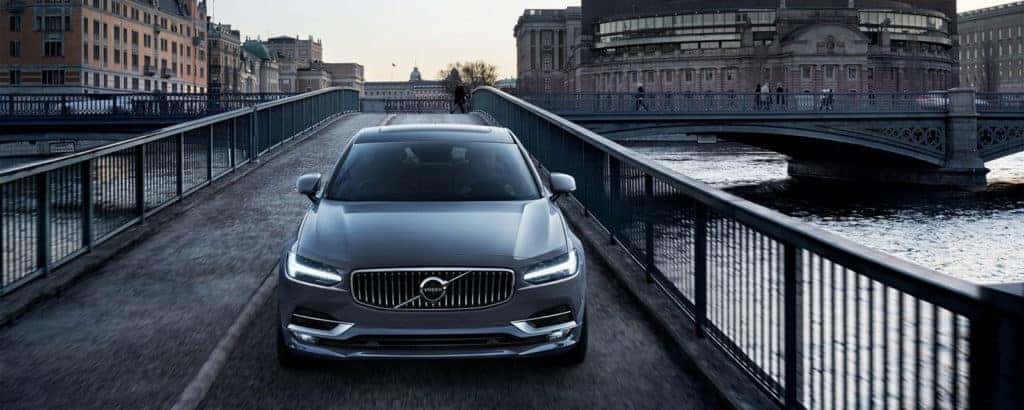 The 2018 Volvo S90 reviews are here, and the verdict is in! Industry experts have many positive opinions on this 2018 model. It's been praised for its high performance, spacious cabin, top-of-the-line interior, and exceptional technological features. Read some of the S90 reviews from auto experts below.
Engine Performance
The 2018 Volvo S90 comes standard with a T5 powertrain engine that gets 250 hp. Edmunds praises the Volvo S90's T6 engine turbo-supercharger tandem for its speedy acceleration. Laurel and Big Timber drivers also have the option to upgrade to the T6 engine, which delivers up to 316 hp, giving drivers "effortless highway cruising speeds" according to U.S. News and "speedy acceleration," as stated by Edmunds. While the engine provides powerful performance, there is no sacrifice regarding efficiency, as the S90 gets up to 34 mpg on the highway.
Interior
Many 2018 Volvo S90 reviews emphasize the S90 model's exceptional interior. Edmunds holds the "first rate interior" of the Volvo S90 in high regard, noting that the model is spacious enough for a 6-foot passenger and is easy to get in and out of. Kelley Blue Book also approves of the S90 interior and its "simple, elegant and intuitive design."
Technological Features
The countless standard and optional technological features on the 2018 Volvo S90 have also been much talked-about amongst reviewers. Edmunds states that the vehicle's turn-by-turn navigation is "impressively accurate." Additionally, the optional Bowers & Wilkins audio system has been commended by both Edmunds and U.S. News for its exceptionally crisp sound.
Experience the Volvo S90 in Billings!
Want to experience the highly-revered 2018 Volvo S90 in person? After coming the S90 to competitors like the Cadillac XTS, contact us at Underriner Volvo near Livingston to schedule a test drive today. While you're at our dealership, be sure to browse our inventory of new S90 models and other Volvo vehicles.